Awaiting you on our 5* eco-campgrounds in the Zillertal is an unforgettable camping vacation in harmony with nature. A variety of greenery divides the almost 200 comfortable campsites into sizes ranging from 70 to 120 m². Whether a short trip on the weekend, family camping in summer, or winter camping in the middle of the fantastic ski areas - at Natürlich HELL, you can enjoy a great deal of freedom as well as modern comforts. a
Freedom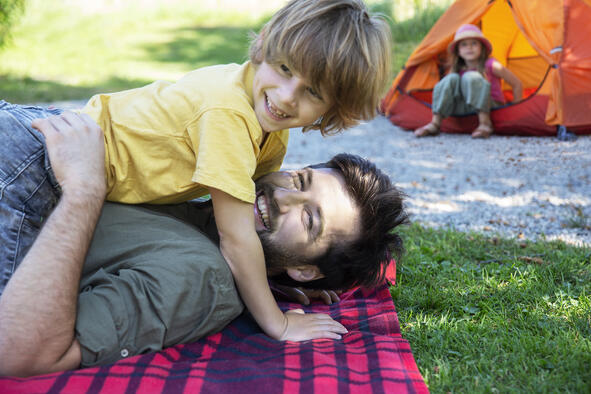 Our bathrobe-friendly, barrier-free sanitary facilities leave nothing to be desired. In the 5* washrooms and sanitary facilities, you will find individual washrooms with shower and sink, family washrooms, a children's washroom with changing table and kid's bathtub, as well as a spacious washroom for a vacation with a wheelchair. A laundry room with washing machines and dryers is available. You can also rent soft towels and cozy bathrobes.
Wellness oasis
Affordable luxury for the whole family - rent your own bathroom and enjoy an exclusive, private atmosphere on the campgrounds.
TYPE small: separate toilet, shower, sink (6 m²)
TYPE large: separate toilet, shower, double sink, clothes rack (10 m²)
Sweet retreat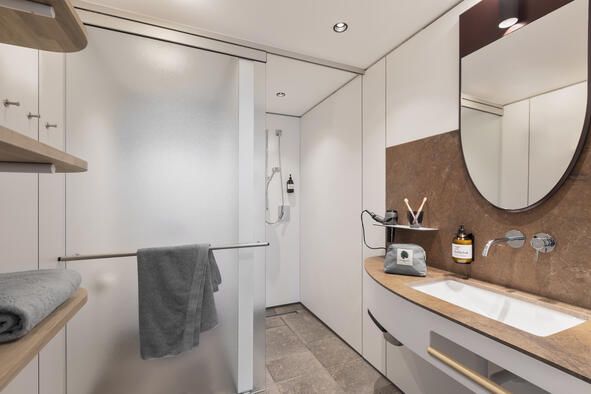 In the mood for a joyride? Then hop in one of our environmentally-friendly electric cars. The Renault Zoe runs on 100% electricity, and with this car, you can be nature-conscious as you explore the Zillertal for up to 300 or 400 meters. The flowers, cows, and sheep on the roadside will thank you.
Joyride